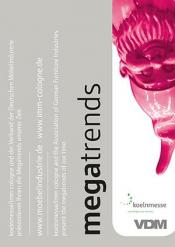 In the booklet "Megatrends" by VDM trend analyst Ursula Geismann, the well-known megatrends such as neo-ecology, health, individualisation, globalisation, new work, etc. are summarised for the first time with regard to the demands placed on living and the effects on furniture as a product.
Besser für die Kunden, besser fürs Geschäft: Leitfaden Design für Alle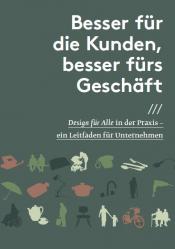 Furniture is for everyone, young, old and disabled. That's why they need a design that suits everyone. The guide "Besser für die Kunden, besser fürs Geschäft" (Better for customers, better for business) is intended to enable companies in the German furniture industry to implement design for all requirements in a long-term and sustainable manner.
Broschüre "MÖBELSTOFFE" (Brochure "Furniture Materials")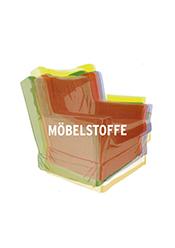 This brochure is intended to be an information and advice brochure for you as a consumer and seller when buying upholstery fabrics or upholstered furniture. It proves the competence of the sales staff in trade and craft when you as a customer receive qualified and comprehensive information on the upholstery fabrics offered, the raw materials used, the properties and the suitable area of application.
VDM-Studie "Wohnen in Deutschland" (VDM-Study "Housing in Germany")
Presentation Ursula Geismann